Meet Our Friendly Cincinnati, OH Dental Office Staff
The first thing you'll notice when you walk into our Cincinnati family dental practice is the incredibly friendly and inviting atmosphere. Members of our staff have been hand-picked to provide you the best possible experience during your visit to the dentist. Learn more about our team below.
Molly, Office Manager
Molly is a graduate of Xavier University. She enjoys working with children and taught kindergarten for three years. Molly makes sure the office runs smoothly, supervises the staff, and makes sure patients are fully informed. If you ever have a question or concern, do not hesitate to contact her! She loves working with all of our patients and being a part of the many growing families in the practice.
Grace, Patient Coordinator
Grace is a graduate of Miami University, where she studied Biology and French. Grace has a passion for patient care and creating a welcoming space for patients to feel comfortable and at ease. She has a devotion to dental care, and believes that a confident smile is the best accessory. Grace is currently at dental school in South Carolina - she will be returning to our office in May! Aside from working with Dr. Franz, Grace has a life-long love of the theatre and enjoys being seen on stage, as well as in the audience.
Elizabeth, Patient Coordinator
Elizabeth is a graduate of the University of Cincinnati, where she studied Psychology. Elizabeth has extensive experience in providing excellent patient care and customer service. Elizabeth's passion for patient care creates a warm and inviting environment for all in the office. She is also well versed in insurance and will gladly explain any insurance benefits you may have questions about. In her spare time, Elizabeth enjoys spending time with her family and friends, participating in trivia nights, and working out. She was also a member of the Army ROTC at the University of Cincinnati.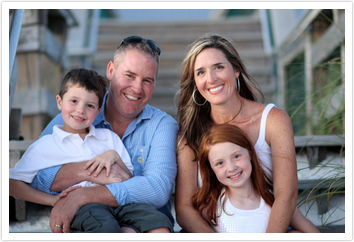 Kera, Registered Dental Hygienist
Kera is a fabulous hygienist with a gentle touch and kind demeanor. She has a great deal of experience with both pediatric and adult patients. Her wonderful bedside manner relaxes all of her patients and makes them feel at ease during their visit. She is an extremely talented patient educator and is very passionate about helping people understand the importance of their oral health. Kera is wonderful at getting to know each patient's specific needs and helping meet those needs in a way that best fits the patient.
Michelle, Registered Dental Hygienist
Michelle is a phenomenal dental hygienist who has extensive experience working with both pediatric and adult patients. Michelle is truly passionate about dentistry and loves teaching patients how to achieve and maintain good oral and systemic health. She has a wonderful personality and a gentle touch, which patients truly appreciate. It is her goal that all patients feel comfortable and receive excellent dental care!
Tiffanie, Registered Dental Hygienist